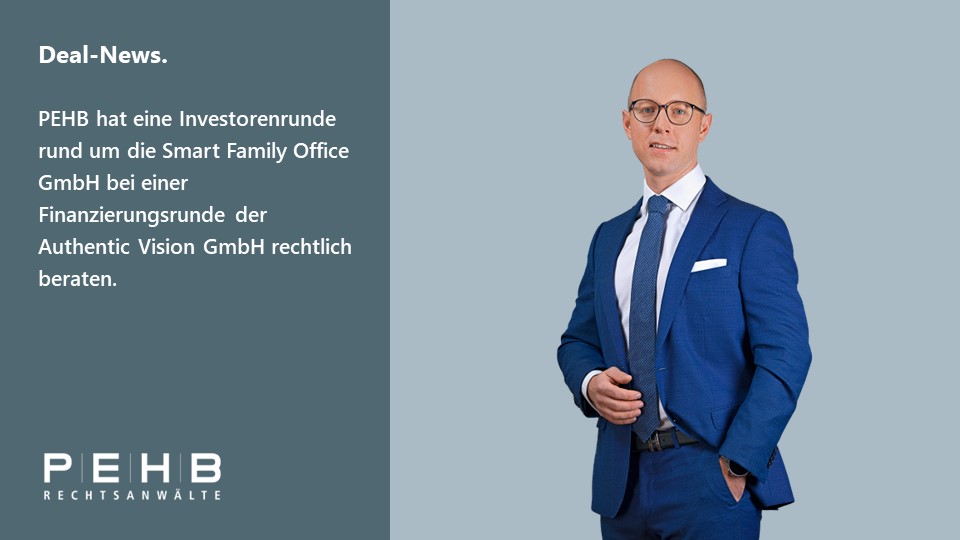 23 Dec

PEHB has advised investors on a financing round of Authentic Vision

Investors around Smart Family Office GmbH have been legally advice by PEHB in course of a financing round of Authentic Vision GmbH. Authentic Vision is a leading provider of superior technological solutions for mobile authentication by connecting physical products to the digital world with a simple scan of the holographic fingerprint security label. In addition, Authentic Vision provides effective anti-counterfeiting technology to combat fraud and can ensure smooth compliance with trademark licenses. Authentic Vision ensures product innovation, brand value and the reputation of companies.

"This round of financing ensures Authentic Vision's next growth step. Authentic Vision has superior technological solutions for the current problems of our time. We wish Authentic Vision and the new investors every success in realizing these business opportunities." says Christian Thaler, who has been primary responsible for the transaction.